SHARE and CREATE resources. I see resources as not fixed and scarce but created and valued by the community. I avoid closed ownership structures and contribute to an economy based on extraction and dispair.
A pattern about more than money. It's about transactions and value creation through relationships. Share, exchange and create resources.
We developed our own community currency for the School of Commons. This local monetary system captures the amount of transactions, exchange, values and resources created by participants, coaches and partners.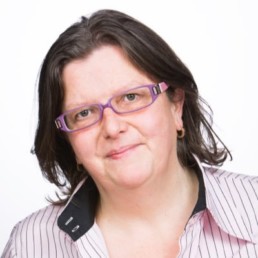 Lucie Evers – Businesscoach en Timebank keeper
Lucie coaches your team in detecting and validating the created resources. She will show you how to transform them into a feasible businesscase.