We often perceive the world as a fixed and ending resource. This has instigated a war on raw materials, inequality and assuming scarcity.  The result: competition and the dominance of capitalism. How can we acknowledge the context differently than we do within the current system?
The pattern RESOURCES defines dynamic forms of ownership, value creation and sharing – from a perspective that emerges from relationships connections? . Detecting RESOURCES will help you to describe, map and generate both material and immaterial shared resources amongst commoners.
Get to know a pattern that goes beyond money. Share, exchange and value invisible resources created through relationships.
We developed our own community currency for the School of Commons. This local monetary system captures the amount of transactions, exchange, values and resources created by participants, coaches and partners.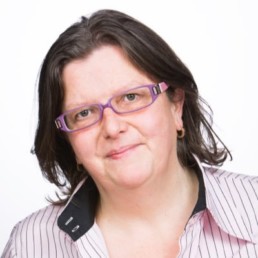 Lucie Evers – Businesscoach en Timebank keeper
Lucie coaches your team in detecting and validating the created resources. She will show you how to transform them into a feasible businesscase.